Around the 1980s, amusement ride manufacturer Chance, known for their carousels and train rides, put a new spin (ha) on an old amusement park classic. The Giant Wheel was instantly popular among parks, for it didn't need nearly as much meticulous care of the operator as the older Eli Bridge-made models. Although it was certainly a larger investment, the parks that installed them have mostly kept them around to the present. This is the wheel at Waldameer Park in Erie, Pennsylvania.
On the ramp leading up to the ride is this poster with some background information on Ferris Wheels and the man who invented them: George Ferris. He came from Pittsburgh, but ironically, Pittsburgh is not home to a Ferris Wheel. (There are some rather lavish drawings depicting a huge wheel in a new multi-use complex on the town's north shore, though. Who knows if that will come to fruition?)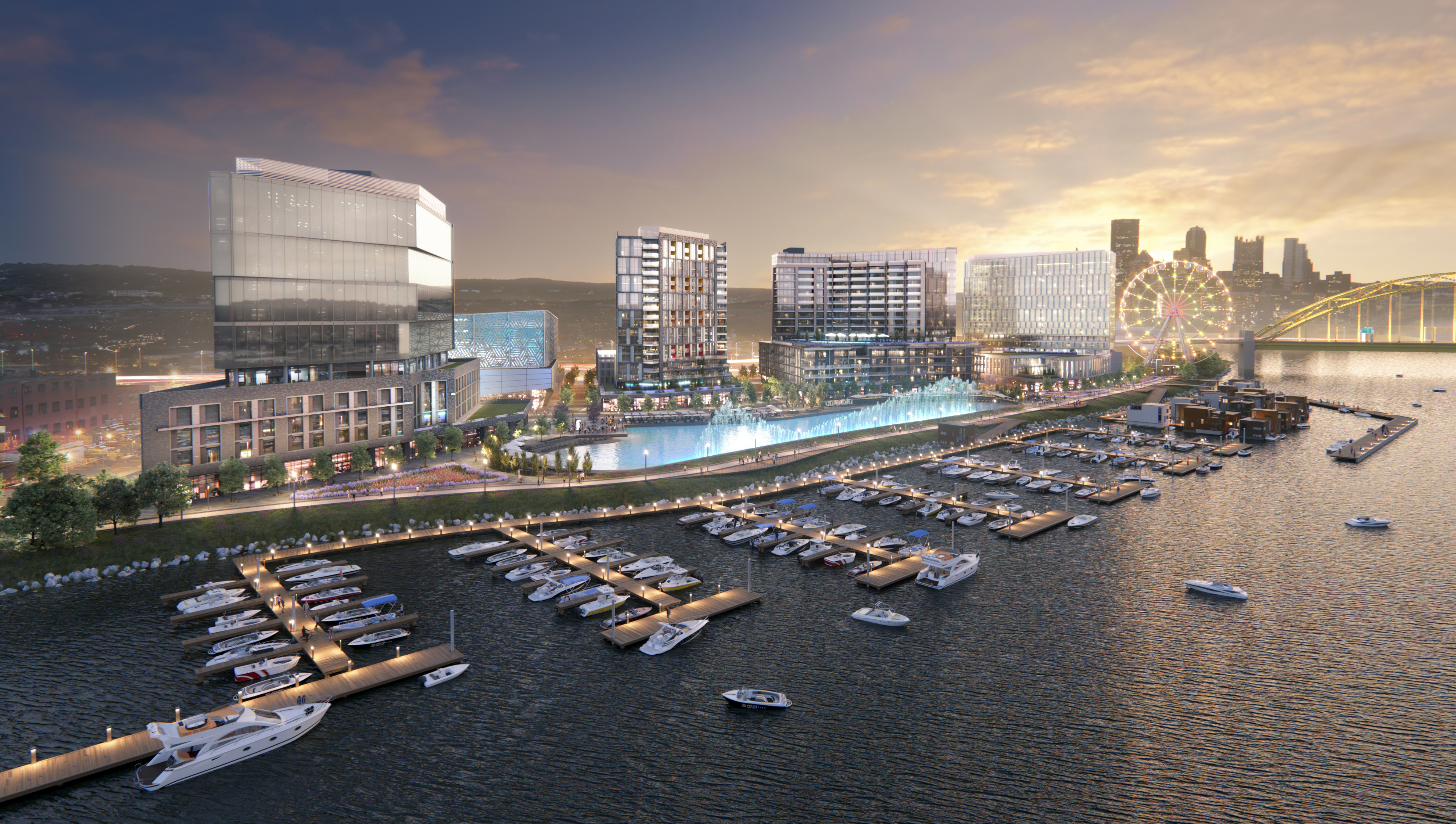 The striking (in a good or bad way?) $300 million proposed "Esplanade" development
Sorry for that sidetrack, but here's another Chance Giant Wheel I've been on, at the I-X Indoor Amusement Park in Cleveland, Ohio. This Ferris Wheel, which provides a soaring ride through a glass skylight, is a permanent fixture at the Center, but there are also lots of other rides that are brought in temporarily for the event.